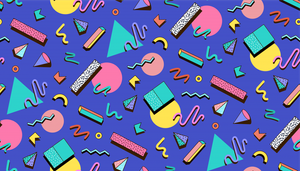 Bio
Based from Fayetteville, AR, Dial Up's mission was always really simple: create an experience for people filled with only the best songs, from only the best decade in music and do it in a way ONLY Dial Up knows how!
"We, honestly, were really surprised at how much appeal our show was having to people," said front man Daniel Godfrey. "But when you think about it, this is the last great decade of music that EVERYONE was listening to together. Kids with their parents in the car, at high school graduation or during your first college road trip. These are the songs that connect us and fill us with wonderful memories of a fantastic time in music!"
From Nate Dog and Warren G to Foo Fighters and Alanis Morissette, Dial Up is sure to bring the party all up in your business. Crack open a Crystal Pepsi, watch your Enron stock soar and enjoy the good life of the Dial Up 90s!